Today Matt and I did a lot of shopping in celebration of the fourth. There is an annual sale where our local book store is entirely 50% off. A great price for a couple of book junkies. Since we were on that side of town we stopped by Goodwill so I could look for some vintage fabric (sheets) that are vastly becoming the new sewing fad. And of course on the way home we stopped by CVS to round out the sales. Here's what we ended up with.
CVS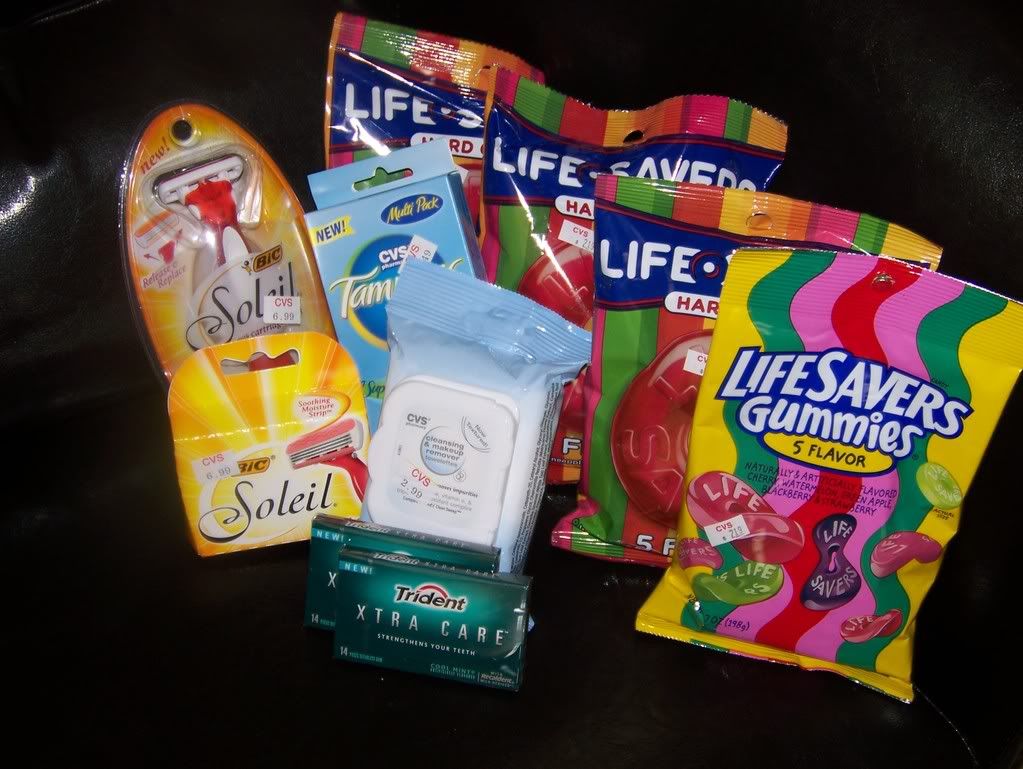 4 bags of Lifesavers hard/gummie candies
1 CVS Tampon
1 CVS make-up removers
1 Bic Soleil Razor
1 Bic Soleil refill (4 count)
2 Trident Xtra Care
Total: $25.82
Coupons I Used
(2) BOGO Life Savers Coupon
$2/1 CVS Skin Care
$.75/1 Trident Xtra Care
(2) $4/1 Soleil Razor or cartridge refill
Total after coupons: $11.08
Used $10 in ECB's and $1.08 oop.
Earned: $8.49 in ECB's
Overall I received $30.20 in merchandise for $1.08 of my own money. All four bags of Life Savers were free, the razor and refills cost $.98, and I paid -.01 for the face wipes. The gum was the most expensive oop item at $1.23, had I done my math correctly I wouldn't have purchased it but I thought it was a better deal.
Tomorrow I'll post our finds at the book store and Goodwill. Until then check out the other great CVS finds at
The "Cent"sible Sawyer
Also feel free to link your great CVS finds below.