Since I started signing up for freebies a few weeks ago my mailbox has been surprising me with goodies every day.
Here is what I've received over the last two weeks.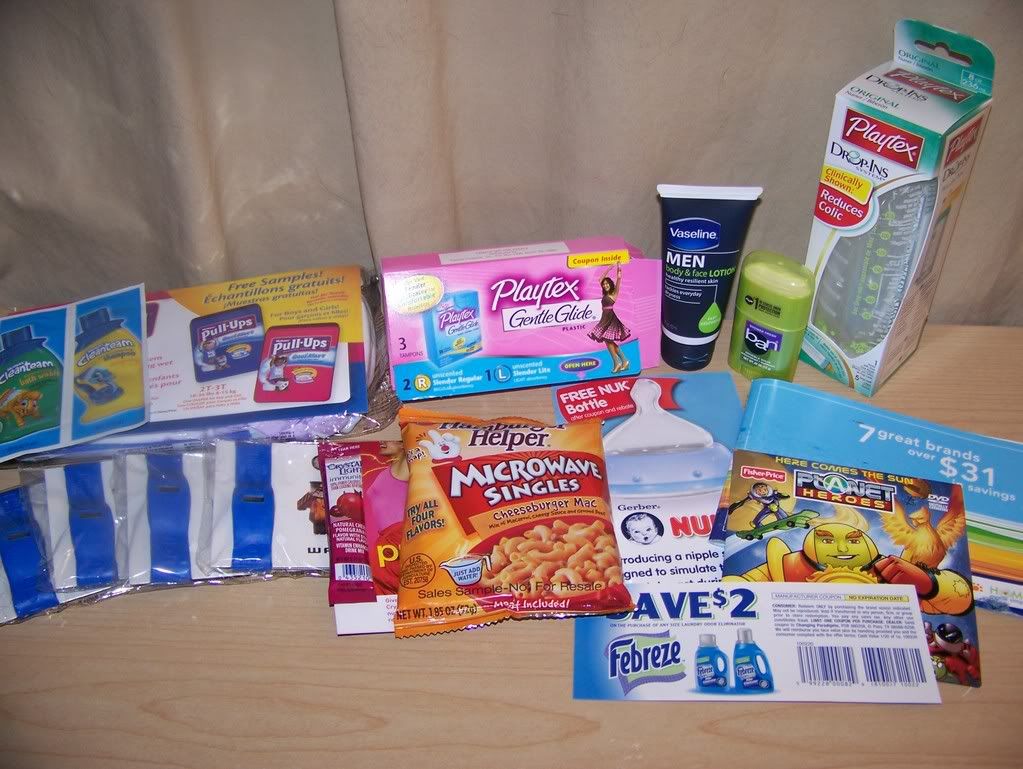 Vaseline Men's Body & Face Lotion
Hamburger Helper Singles – Cheeseburger Mac
Playtex Bottle
Huggies Pull up Training Pants & Shampoo
Crystal Light Mix
Coupon for a free Nuk bottle and $1 on pacifier 2 packs from Gerber
Planet Heros DVD
Febreze coupon
Home Made Simple $31 coupon Book (I'll post what's inside later)
Ban DeodorantWall*E Watches
- Another thing I love about our theater, often when we attend they are giving out freebies. Normally its free candy, popcorn or pop, but last weekend it was Wall*E watches by the box full. We took four, one for each of the nieces and nephews.
Playtex gentle Glide sample & coupon
- I love these kinds of samples. With my current position at work everyone to find when they are in need of one. This way I can still be helpful but without spending a ton of money out of pocket.
I can't wait to see what will show up next week.