That's right I'm giving away
FREE COUPONS!
89 to be exact, in two sets. One set of baby items (diapers, pull ups) and the other of everything else. These are good coupons just things we will not use. Rather than throw them away I figured I'd pass them on to someone who might.
All you have to do in order to win is leave a comment with your email address in this post by Thursday, July 10th - 3pm (est). If you are only interested in winning one set please make sure and let me know in your comment.
Here are the details.
Set One: 18 coupons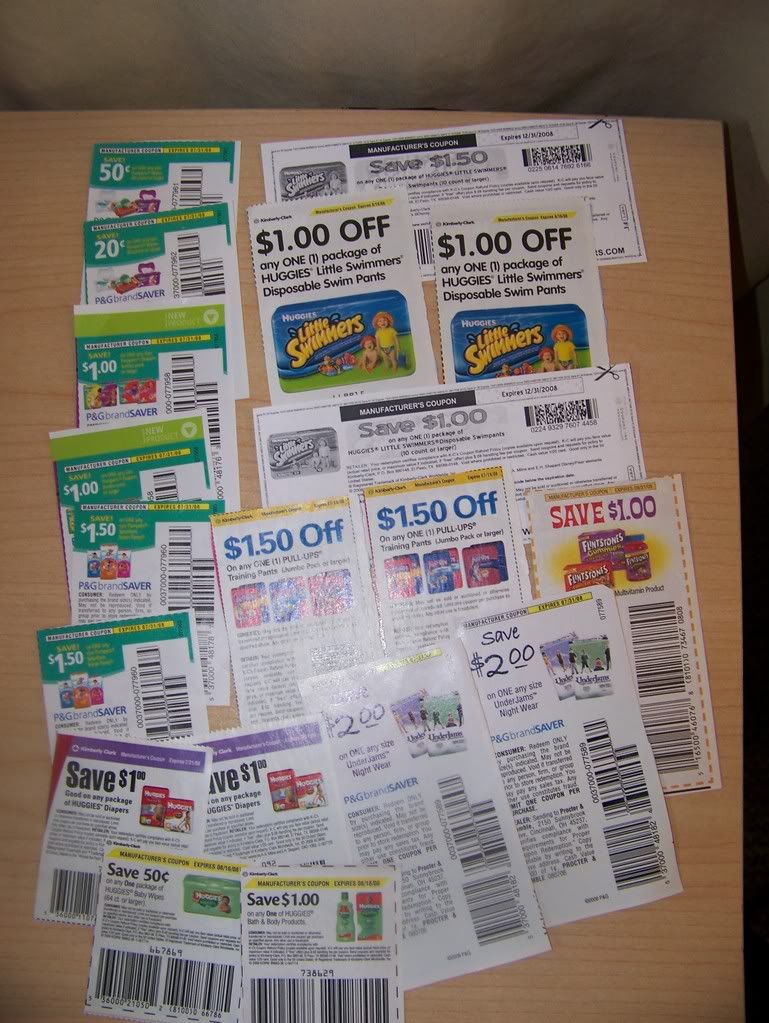 - Pull ups $1.50 (2)
- Huggies $1 (2)
- Huggies wipes .50
- Huggies Bath/Body Product $1
- Little Swimmers $1 (4)
- Under jams $2 (2)
- Pampers Splashers $1.50 (2)
- Pampers diapers $1 (2)
- Pampers Wipes .50
- Flinstones Multivitamins $1
Set Two: 71 coupons
There are way too many to go through the whole list but here's a nice sample.
- Haircare/Shampoos
- $3 off Semipro
- Household
Includes: Cascade (7 different), Ziplock, Pur Water filters, Swiffer varieties
-Food
Includes: Lloyds products, Boost, Bob Evans products, Zone products
-Vitamins
Includes: Prilosec, NatureMade, Metamucil, Gold Bond
I will randomly choose the winner on Thursday evening and send out the coupon packs on Friday.