I cannot express how disappointed I am in CVS this week. Sure I only spent .30 out of pocket but it could have been so much better. I found out today that CVS will only accept one coupon for B1G1 items!
I'm not sure if this will be the new rule at every CVS or just mine, but I wasn't impressed when she stated they are cracking down on coupon use. I'm also not happy with what seems to be the dwindling number of ecb items each week. If this keeps up I might have to become a Walgreens shopper (shutter).
Anyway here's what I ended up with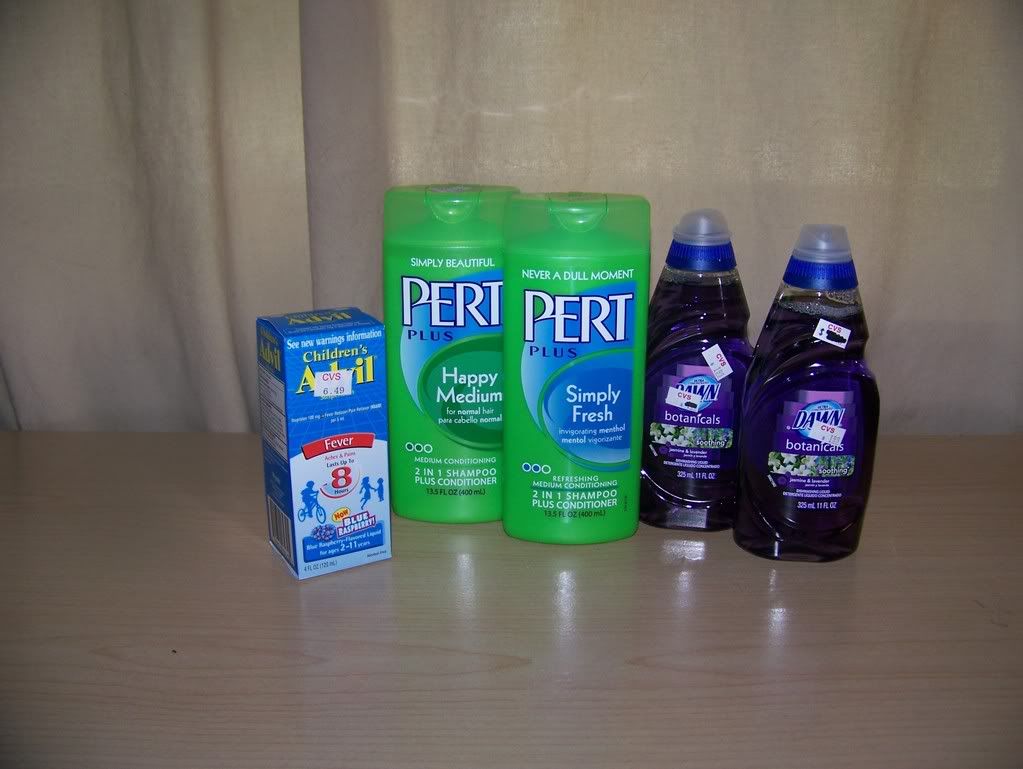 ::Purchased::
2 Dawn Botanicals $1.76
$1 wyb 2 Dawn dish soap2
2 Pert Plus shampoos B1G1 3.99
$2 off Pert
1 Children's Advil
$1 Advil
::Spent::
$6.99 in ECB's (they were all expiring)
$.30 oop (.06 in product cost & .24 in tax)
::Earned::
$5.79 in ecbs
1 free CVS Brand Aspirin
Not a great welcome back to CVS trip. I lost a $1.20 in ecbs and ended up paying WAY more for the Pert than I wanted, as in they weren't free like they should have been. I have no need for Children's Advil, but my Mom does, so I plan to pass it on to her.
I'm really more upset about the fact they will no longer be taking two coupons on B1G1 products. Anyone else experience problems with that this week?