On top of my regular freebies for the week, I received a couple of really great ones I wanted to highlight.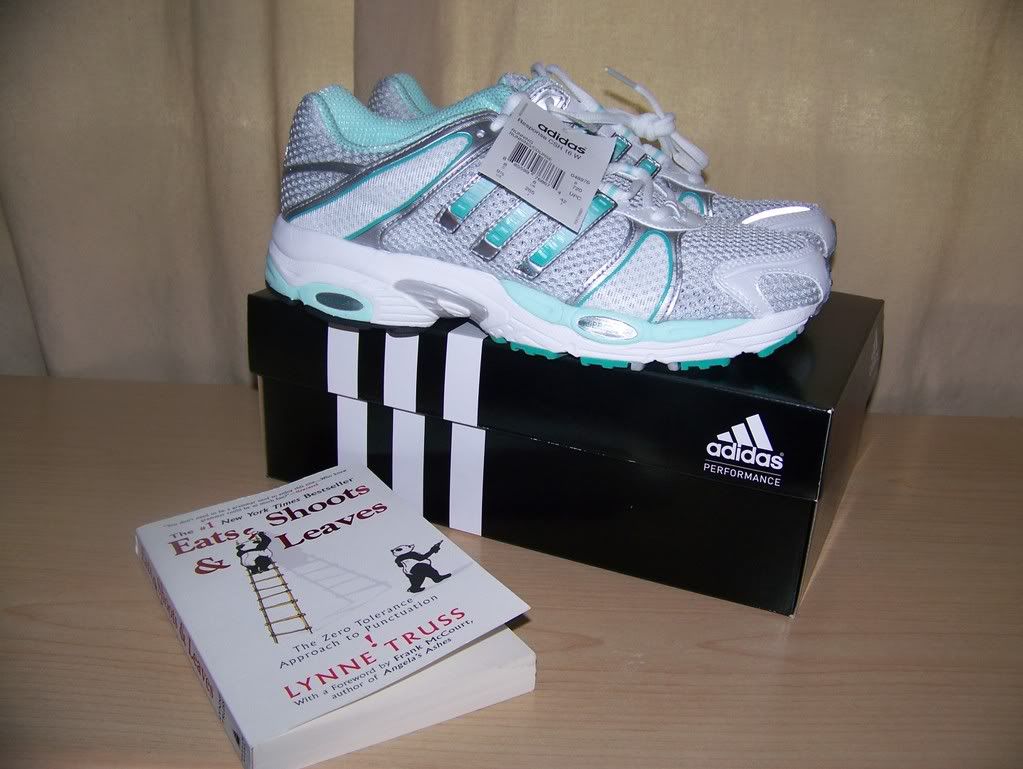 Earlier in the month I won a free pair of Adidas Response 16's from the
Mt.Dew promotion.
I waited a while to order them thinking the process would be time consuming, but once again I was wrong. Ordering the shoes was easy and 100% free, also much to my surprise, they arrived the very next day. I love them. They cute and supper comfy.
Thanks Mt.Dew
I also received
Eats, Shoots, and Leaves
from an amazon.com promotion, I learned about
here.
It has since ended, but provided a great reason why you should check the blogs daily. You never know what great deals are to be had. I signed up for amazon prime and not only received my $9.60 book for free I received free 2 day shipping for being a prime member! I have a small obsession with books but I plan to part with this one to list on

when I'm done, making it even more than free. Although, we'll see sometimes it's hard to part with a good book. One day I'll be able to open a library!