I received another great freebie this week.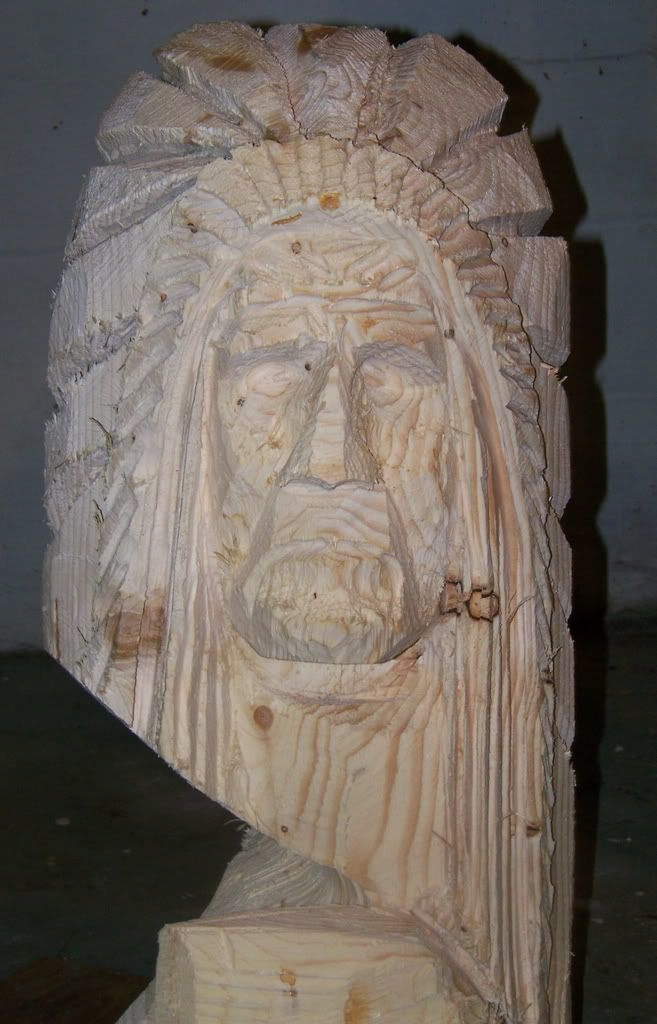 Isn't he amazing? This Indian was carved by John Gage (no website to be found) and usually sells for around $200. So how in the heck did I get it for free? Sorry I have no great advice it was absolute sheer luck. John was packing up for the day and promised he'd make some small carvings out of his scraps for everyone. When the scraps ran out a lucky two of us walked away with
MUCH
larger carvings. I couldn't believe it and refused but John was amazing and wouldn't take no. I hugged him when he left, so now he'll remember me as the crazy lady. I'm ok with that. : )
Its amazing the free things you can get.