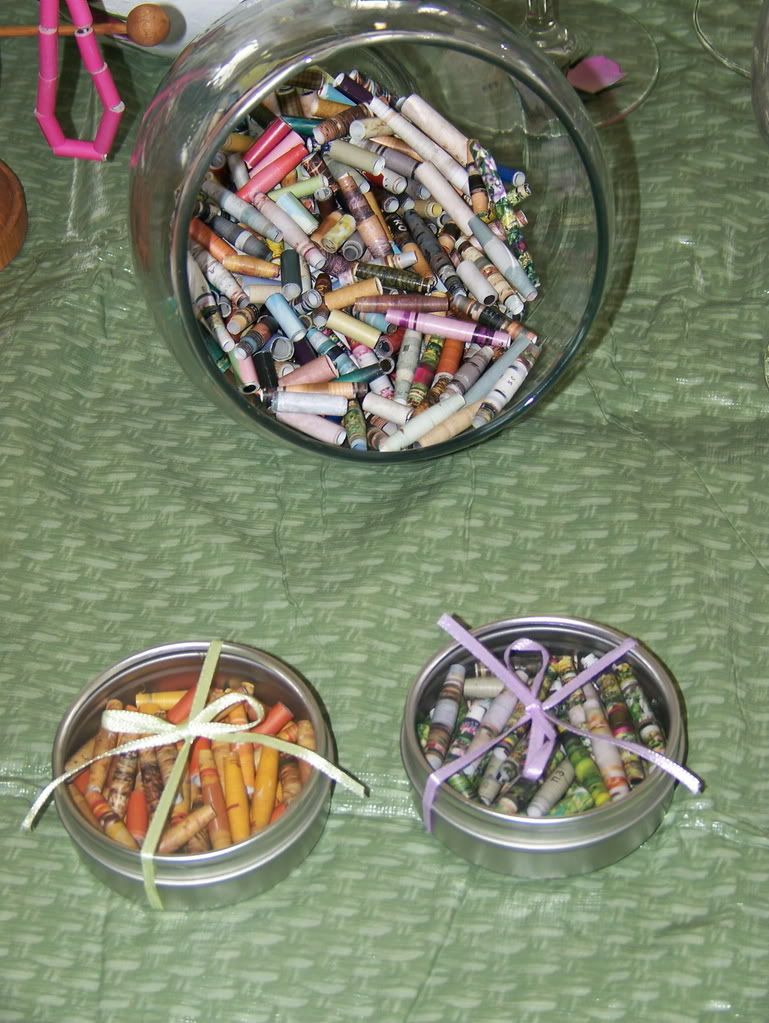 So I've done a lot of talking about
upcycling
and how much I enjoy it but I haven't shown any projects I've completed. In reality my "to make" list is
somewhat
extremely larger than my "completed list", but I'm working through it slowly. I figure this winter will give me a chance to be super productive as I tend to hibernate during Michigan winters. Expect to see many more project post in the winter to come.
My most recent project has been these little beads. They are made by rolling strips of magazine pages, newspaper, junk mail, even pages from the phone book. I received the idea one night while shop gazing on etsy.com. I actually remember one Christmas I received a machine to help you make paper beads like these. I spent the next few weeks rolling all our used wrapper paper. While the process is the same I used a crotchet hook to roll these beads and a little glue around the outside to help seal them. Even though the beads are technically sealed they're still paper and shouldn't be wet.
Making the beads is easy and fun. I do them while we watch TV or Matt plays Zelda on the Wii. It could even be a fun activity to do with older children or school groups. I plan to take these beads to the craft show I'll be attending at the end of the month and I will list some on my Etsy shop. Yes that's right I have a shop. You can visit me at
GreenCycle
on Etsy. It's a little sparse right now but I hope to get some things added soon. I'll make sure to update when I do.
If your interested in making some of your own paper beads I found a great tutorial on WikiHow.com
HERE.